Madison Marriott
Paralegal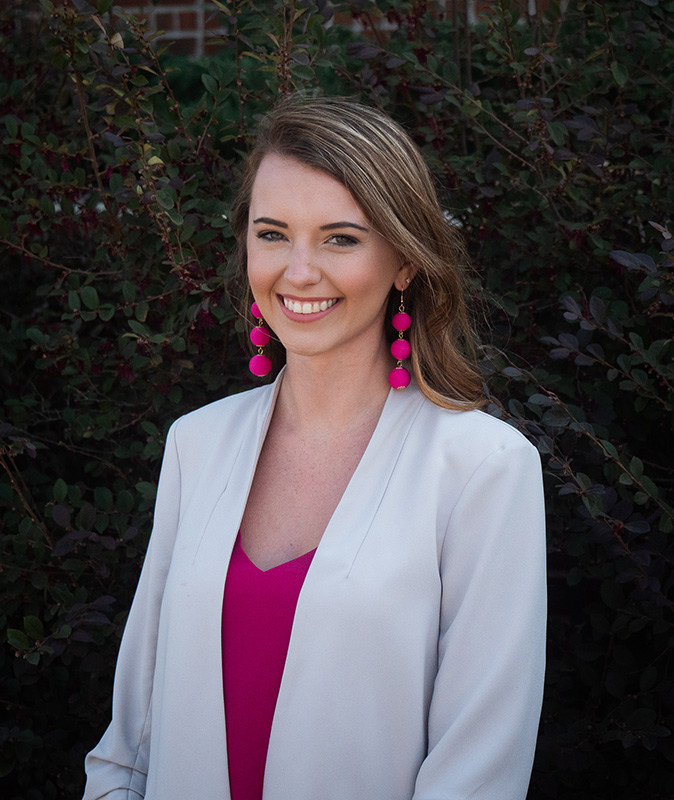 Madison is originally from Rochester, New York, but moved to South Carolina as a child. She graduated from Lexington High School in 2016 and then continued her education at Lander University where she received her Bachelor's Degree in Political Science in December of 2019. She then attended Clemson University and earned her Master's Degree in Public Administration in December of 2021.
My Story
While at Lander, Madison was actively involved and graduated with many academic honors. She served as the 2018-2019 Student Body President, Chair of the Homecoming Committee, and President of her undergraduate chapter of Zeta Tau Alpha. Madison's drive and work ethic make her a vital part of the Atkins Law Firm team and although we know this is a pit stop on her career path, we are enjoying mentoring her and benefitting from her strong organizational skills and dedication!
Personal Level
Madison lives in Lexington, SC, with her sweet 6-year-old "puppy" but travels back to Greenwood, SC, where she attended college on the weekends. She enjoys visiting all her friends and staying actively involved in the Greenwood Alumnae Chapter of Zeta Tau Alpha and serving as an advisor for the Kappa Beta Chapter at Presbyterian College. Madison has also recently completed the Guardian ad Litem program through South Carolina's Department of Children's Advocacy and has begun serving as a Guardian for the children of Lexington County.