Dewana Flynn Looper
Attorney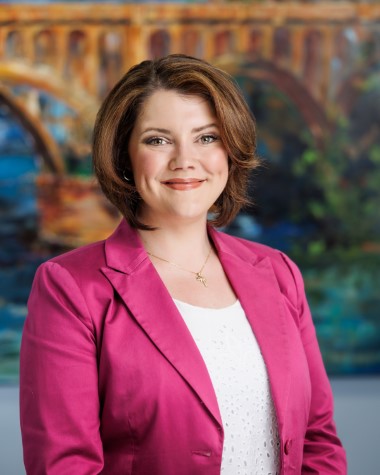 Dewana Looper spent roughly 9 years defending businesses and insurance companies in workers' compensation claims before joining Atkins Law Firm in the spring of 2017.
She found her true calling representing injured workers.
Dewana is a relationship person and she loves to teach.
As a defense attorney at one of the Carolinas' leading workers' compensation defense firms, Dewana traveled to multiple states educating adjusters about South Carolina workers' compensation laws.
My Skills
Now, she uses her teaching talents speaking at industrywide seminars about the ins and outs of workers' compensation. Dewana is currently serving as the Vice President for the South Carolina Workers' Compensation Educational Association.
Dewana enjoys being a voice for injured workers and contributing to the content the Association presents at its multiple yearly educational events. She sees this service as a way to raise collective industry awareness of the difficulties and hardships people going through the workers' compensation system often experience.
Dewana grew up in Great Falls, South Carolina. She comes from a long line of textile workers and blue collar workers. If you ask anyone who knew her as a child, they will tell you that as far back as they can remember, Dewana wanted to be a lawyer and she worked hard to make that dream come true. In 2000, Dewana graduated Valedictorian from Great Falls High School.
She then moved to the "big city" of Columbia and attended the University of South Carolina Honors College. A lifelong Gamecocks fan, Dewana fell in love with Columbia. She graduated magna cum laude in 2004 with an English major and took a year off working in a real estate law firm before pursuing her legal education at the University of South Carolina School of Law, where she graduated cum laude in 2008.
Dewana earned the distinction of being appointed to the Order of the Coif (an honor reserved for those graduating in the top 10% of the law school class), the Order of the Wig and Robe, and the Knox Haynsworth Scholarship (for excellence in employment and labor law). Dewana was also a member of the Real Property, Probate & Trust Journal, where she honed her legal writing skills.
Personal Level
At a personal level, Dewana's upbringing helps her understand and appreciate the working people of South Carolina. Her experience defending the types of claims she is now bringing gives her tremendous insight and knowledge into how workers' compensation claims are viewed by the defense—including what type of documentation is needed to help your claim move more smoothly and how insurance companies value claims. There are a lot of what we like to call "Dewana-isms"—special ways she has of saying things. One of Dewana's favorites is "a house is only as strong as its foundation." All those years of finding cracks in the foundation of claims has given her a lot of insight into how to best posture a claim for success.
When she isn't practicing law, Dewana enjoys spending time with her husband, Thomas, her children, and her friends and family. If asked, Dewana will tell you the most important things in her life are her faith and the people she loves. She also enjoys a good glass of wine and telling stories, which she assures us is genetic.