Proudly Representing People Injured on the Job in South Carolina
Attorneys Practicing Workers Compensation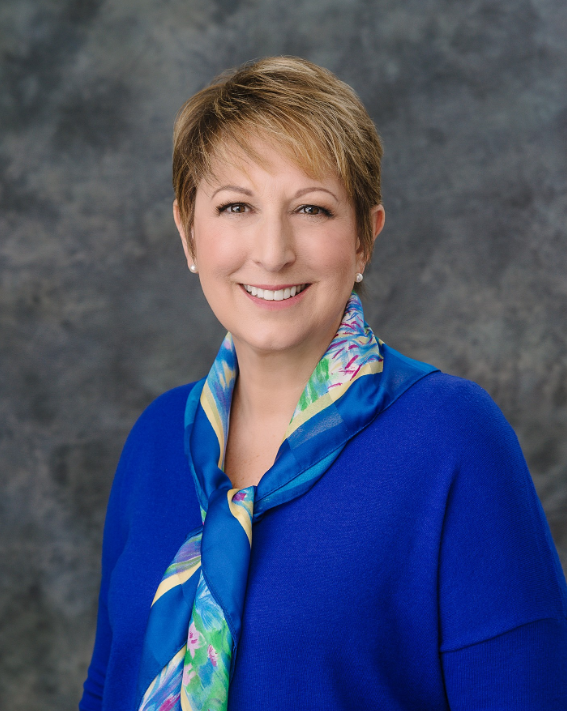 Holly Saleeby Atkins practiced workers' compensation defense for ten years, representing insurance companies and employers in workers' compensation matters. She was then appointed Chairman of the SC Workers' Compensation Commission by Governor Hodges in March of 1999. She served as a Workers' Compensation Commissioner until July 2003, when she left the Commission to go into private practice on the side of injured workers. She now focuses solely on helping workers injured in South Carolina achieve the benefits to which they are entitled under the law.
Holly brings a unique and powerful perspective to the practice of Workers' Compensation. Holly represented employers when she first began to practice in this area. She learned a great deal about how employers and insurance carriers' view and handle work injures during this time. Holly was then appointed by Governor Jim Hodges to be Chairman of the South Carolina Workers' Compensation Commission in 1999. She functioned as a hearing officer, deciding disputed claims. After four years on the South Carolina Workers' Compensation Commission, Holly resigned to practice law, exclusively representing injured workers.
In February of 2014, Ms. Atkins was recognized for her exemplary rating by both peers and clients via the Martindale-Hubbell® Peer Review.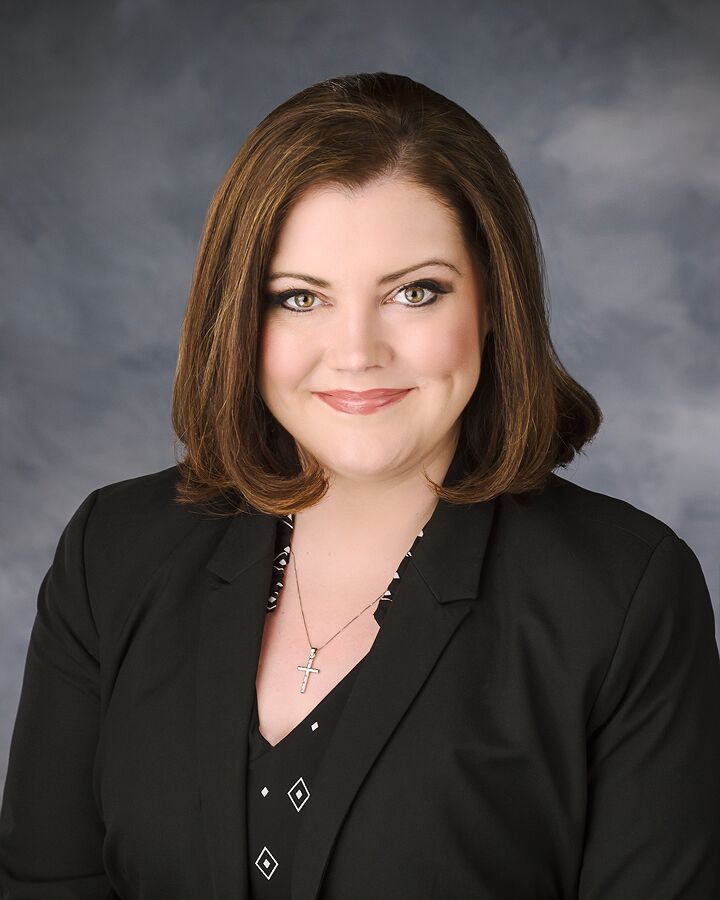 Dewana Flynn Looper spent roughly 9 years defending businesses and insurance companies in workers' compensation claims. As a defense attorney at one of the Carolinas' leading workers' compensation defense firms, Dewana traveled to multiple states teaching adjusters about South Carolina workers' compensation laws. She regularly speaks at seminars about the ins and outs of workers' compensation. Atkins Law Firm is honored to have her as a part of our team both because of her track record of professional success and the values and personality she brings to our team.
Dewana grew up in Great Falls, South Carolina. She comes from a long line of textile workers and blue collar workers. If you ask anyone who knew her as a child, they will tell you that as far back as they can remember, Dewana wanted to be a lawyer and she worked hard to make that dream come true. In 2000, Dewana graduated Valedictorian from Great Falls High School. She then moved to the "big city" of Columbia and attended the University of South Carolina Honors College. A lifelong Gamecocks fan, Dewana fell in love with Columbia. She graduated magna cum laude in 2004 with an English major and took a year off working in a real estate law firm before pursuing her legal education at the University of South Carolina School of Law, where she graduated cum laude in 2008. Dewana earned the distinction of being appointed to the Order of the Coif (an honor reserved for those graduating in the top 10% of the law school class), the Order of the Wig and Robe, and the Knox Haynsworth Scholarship (for excellence in employment and labor law). Dewana was also a member of the Real Property, Probate & Trust Journal, where she honed her legal writing skills.
After law school, Dewana spent a year practicing workers' compensation in Charlotte, North Carolina, before she moved back "home" to Columbia. Lord willing, she swears she will never leave. She is licensed and in good standing in both states. Dewana's understanding of both North and South Carolina laws make her especially valuable in cases where a claim could be brought in either state. At a personal level, Dewana's upbringing helps her understand and appreciate the working people of South Carolina. Her experience defending the types of claims she is now bringing gives her tremendous insight and knowledge into how workers' compensation claims are viewed by the defense—including what type of documentation is needed to help your claim move more smoothly and how insurance companies value claims. We look forward to putting her experience to work for you.
Currently, Dewana serves on the board of the South Carolina Workers' Compensation Educational Association, (SCWCEA). The association conducts seminars and programs designed to educate those involved in workers' compensation claims in the state of South Carolina. When she isn't practicing law, Dewana enjoys spending time with her husband of 11 years, her two rotten boys (lovingly dubbed "the tumultuous tornado" and "the pint-sized dictator"), and her family. She also loves Gamecocks sports—even when the Gamecocks stink.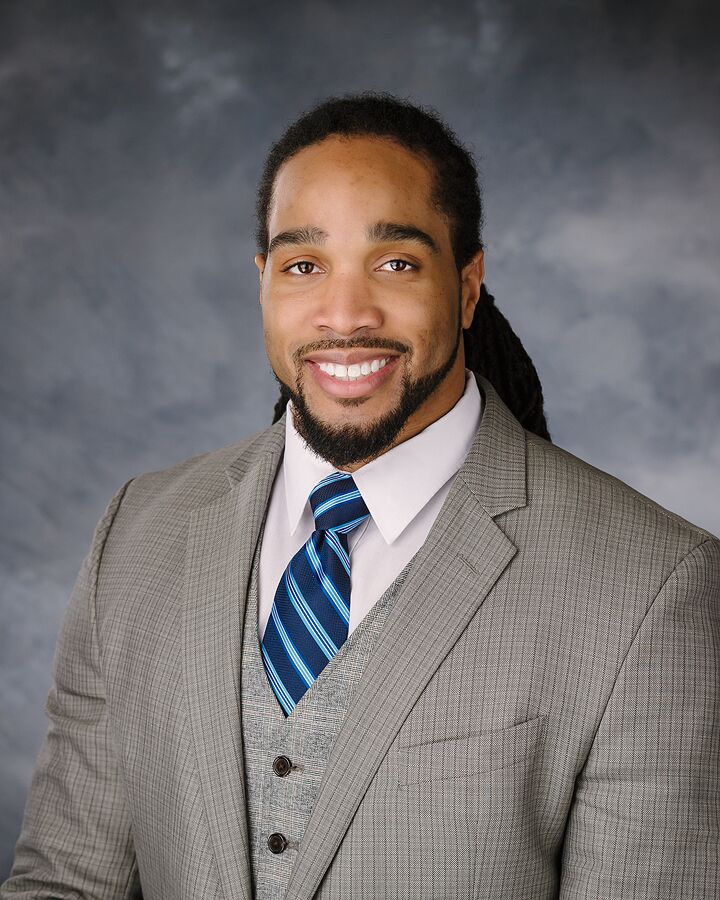 Joseph "Joe" Wideman, Jr. started his legal career defending businesses and insurance companies in workers' compensation claims. As a defense attorney at one of the Carolinas' leading workers' compensation defense firms, Joe educated adjusters and employers about South Carolina workers' compensation laws and helped them navigate through the system seeing a claim through from start to finish. Atkins Law Firm is honored to have him as part of our team. Joe brings a strong reputation for professionalism, a great work ethic, and a dynamic personality. He is a tremendous asset to our team.
Joe was born and raised in Belton, South Carolina and comes from a long-line of a working-class South Carolinians. Joe's upbringing allowed him to be able to interact with people from all walks of life and allows him the ability to genuinely relate to people. Anyone you ask that knows Joe will tell you that he is a "straight-shooter", compassionate, intelligent, and above all is "just a good guy".
The first male in his family to attend college, Joe played Division I football and was a team captain for two years while at Presbyterian College "PC". Joe graduated from PC in 2013 with a major in Business Management and Accounting. Since graduating from PC, Joe continues to serve his alma mater and currently is a member of the Young Alumni Board and holds a board position for the Midlands Alumni Chapter here in Columbia, South Carolina.
After graduating from PC, Joe pursued his legal education at the University of South Carolina School of Law, where he graduated in 2016. While in law school, Joe served as President of the Honorable Matthew J. Perry Chapter of the Black Law Student Association "BLSA". He also served as the National Financial Secretary for the National Black Law Student Association "NBLSA".
Joe's experience in defending the types of claims he is now bringing gives him insight into how to best posture claims for a good result. We are excited about putting his experience to work for you. When Joe isn't practicing law or volunteering, Joe is a fitness fanatic and spends much of his free time working out or competing. When Joe isn't at the gym, he enjoys cooking and spending time with his girlfriend, Antonia, and their two fur-babies, Daisy and LuLu.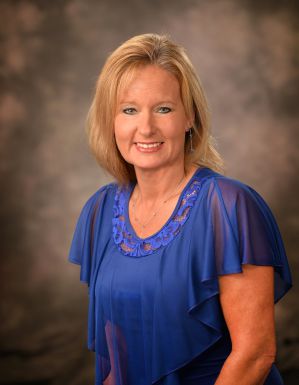 Tiffany Harmon is a Legal Assistant and the Receptionist at the Columbia location of Atkins Law Firm .
Tiffany was born at Tyndall Air Force Base in Panama City, Florida, where her father was stationed, while serving in the United States Air Force. She and her family moved back to their hometown of Sumter, South Carolina before her 1st birthday. When Tiffany was 6 months old she won the Diaper Derby held at Swan Lake with the help of her grandfather; her grandfather held a can of Coca-Cola in front of her for encouragement to crawl faster than her challengers. Ultimately, Tiffany's photo was published in the State Newspaper. She considers her home to be Sumter, SC and enjoys visiting her family as often as possible on the weekends.
She graduated from Lower Richland High School and received her Associate of Science in Paralegal Studies from Midlands Technical College. She worked in the Real Estate industry for fifteen years prior to working at Atkins Law Firm.
Tiffany rarely meets a stranger, she has a kind heart and genuinely cares for others. You can hear the happiness and sincerity in her voice. She is most often the first point of contact for clients and potential clients at Atkins Law Firm .
Tiffany lives in Forest Acres area with her loyal chocolate Labrador, "Grace". She enjoys many outdoor activities to include hunting, fishing, camping and the occasional tractor pull or mud bogging event. She is a "Country Girl" at heart.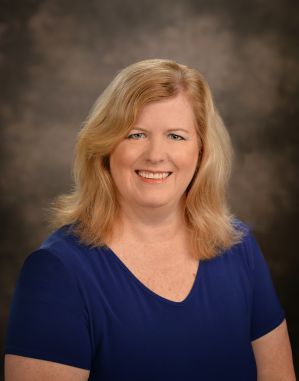 Lynne Massey is a Paralegal at the Columbia location for Atkins Law Firm .
She was born in Greenville, MS, the home of the Delta Blues. Lynne started her legal career in 1990 in Dallas, Texas, the firm that she worked with offered her the opportunity to attend the University of North Texas, to study and receive certification in Paralegal Studies.
Lynne has had a long career in the Legal industry in many areas to include Family Law, Medical Malpractice, Insurance and Workers' Compensation. She has also worked and lived in several states, a few of her favorites are Texas, Kentucky, Kansas, Missouri, and of course South Carolina
Lynne resides in Blythewood, SC with her husband, two children (ages 17 and 15) and three fur babies. She loves the welcome home greeting that she receives from her fur babies as each one tries to gain her attention.
In her free time, she enjoys playing tennis and sharing special time with her family and friends. Volunteering with the Special Olympics Tennis Program brings Lynne a great deal of happiness.
Lynne is a die-hard Clemson Tiger and Mississippi State Bulldog fan; she also loves her Dallas Cowboys. She rarely misses any of the games played.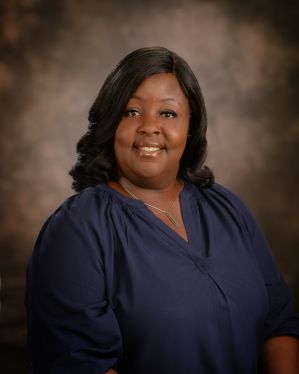 Veda Jones is the Legal Assistant and Office Manager for the Hartsville location of Atkins Law Firm .
Veda was born and raised in Philadelphia, Pennsylvania. Ironically, Veda's family history is rooted in Hartsville, SC. Her grandparents met and married in Hartsville, they raised three of their six children in Hartsville. Some would say by relocating, she has returned "Home".
Eager to make Hartsville her new home Veda has joined the Darlington County Democratic Women's Council and has been accepted to participate in the 2020 Leadership Hartsville program.
Veda proudly boasts to all who will listen, that the best years of her life were spent at The Central State University in Wilberforce, Ohio, where she attained her Bachelors of Science degree in Marketing and Management earned her Master's Degree from Eastern University in St. David's, PA, and her Teacher's Certification in NJ.
Affectionately known around Hartsville as "Jersey", Veda is a die-hard Philadelphia Eagles Fan. Each Sunday that her team is playing you will see her draped in various Eagles regalia. Veda understands that in order to be fully accepted as a permanent resident of Hartsville she must choose and commit to supporting a College Team, with that she will in end with this: "Go Gamecocks"!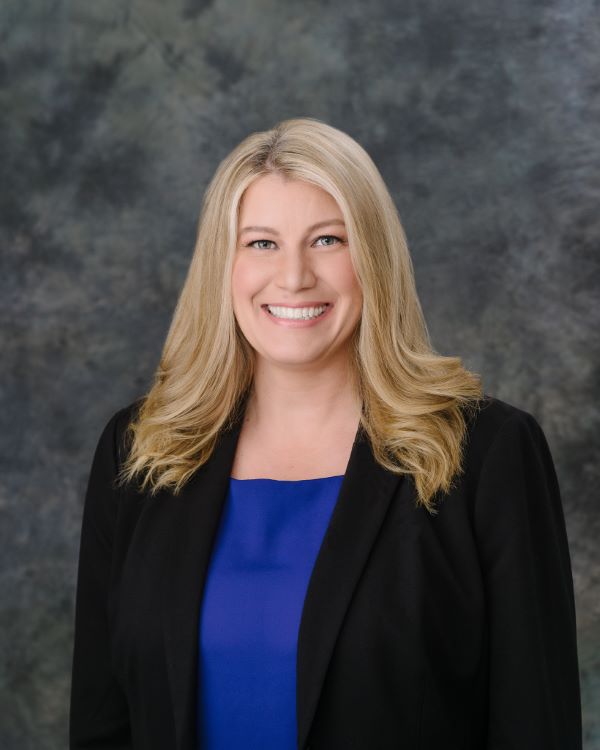 Elizabeth was born in Newberry, South Carolina. She was born the day after Saturday Night Live premiered in October, 1975. She has lived in several different places in South Carolina, including Charleston and Spartanburg. She loved living on the Coast but, Columbia has always been her "home."
Elizabeth brings over 23 years of legal experience to the Atkins Law Firm . Before coming to the Atkins Law Firm , Elizabeth spent 8 years in Charleston handling Workers' Compensation, medical malpractice and nursing home abuse cases. She has also been a paralegal around South Carolina handling different types of law, including criminal, personal injury, long term/short term disability and ERISA claims. Her experience brings a helpful knowledge that she can share with our clients of what to expect during their Workers' Compensation claim. She has a passion for helping others in need and it shows every day as she assists clients through the Workers' Compensation process.
She now resides in Elgin, SC with her husband and 3 boys, ages 14, 10 and 1 1/2. In her spare time she enjoys going to whatever activities her children are involved in and spending time with family and friends.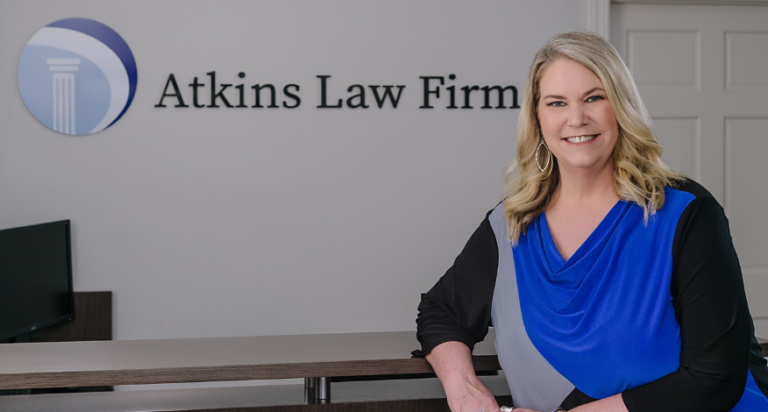 Karen was born and raised in Iowa, until she headed South with her family while in middle school. She considers herself a southerner now, as do her Midwest family and friends, whenever they hear her speak.
Karen brings over 30 years (gulp!) of legal experience to the Atkins Law Firm , 4 of which were actually with Holly! She started in the legal field right out of high school, and was fortunate enough to work with a firm that sent her through the Paralegal Program at Midlands Technical College. She has been a member of various associations, and is a past Paralegal Representative of the South Carolina Association for Justice. Over the course of her career, Karen has worked in litigation and workers' compensation on both sides of the fence, and her compassion and commitment to help others brought her back home to Holly and the Atkins Law Firm .
Karen resides in Lexington, SC, with her husband, and they have 5 grown children, the youngest of whom still resides at home and attends college. They have 6 beautiful grandchildren, and thoroughly enjoy spending time with them. Karen recently lost her mom to cancer, and cherishes spending as much time as she can with her dad, having "Date Night with Dad" at least once a week.
.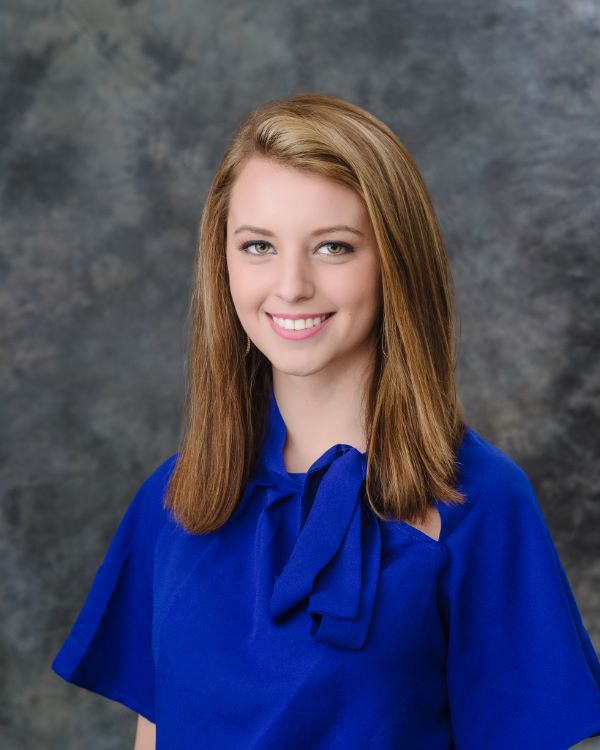 Madison is originally from Rochester, New York, but moved to South Carolina as a child. She graduated from Lexington High School in 2016 and then continued her education at Lander University where she received her Bachelor's Degree in Political Science in December of 2019. While at Lander, Madison was actively involved and graduated with many academic honors. She served as the 2018-2019 Student Body President, Chair of the Homecoming Committee, and President of her undergraduate chapter of Zeta Tau Alpha. Madison's drive and work ethic make her a vital part of the Atkins Law Firm team and although we know this is a pit stop on her career path, we are enjoying mentoring her and benefitting from her strong organizational skills and dedication!
Madison is an over achiever—seriously. Once she is off the clock, she goes home to start up again. Madison is currently pursuing her Master's in Public Administration from Clemson University (Go Tigers!). After graduating, she plans on going to law school and pursing a legal career.
Madison lives in Lexington, SC, with her sweet 4 year old puppy but travels back to Greenwood, SC, where she attended college a lot. She enjoys visiting all of her friends and staying actively involved in the Greenwood Alumnae Chapter of Zeta Tau Alpha.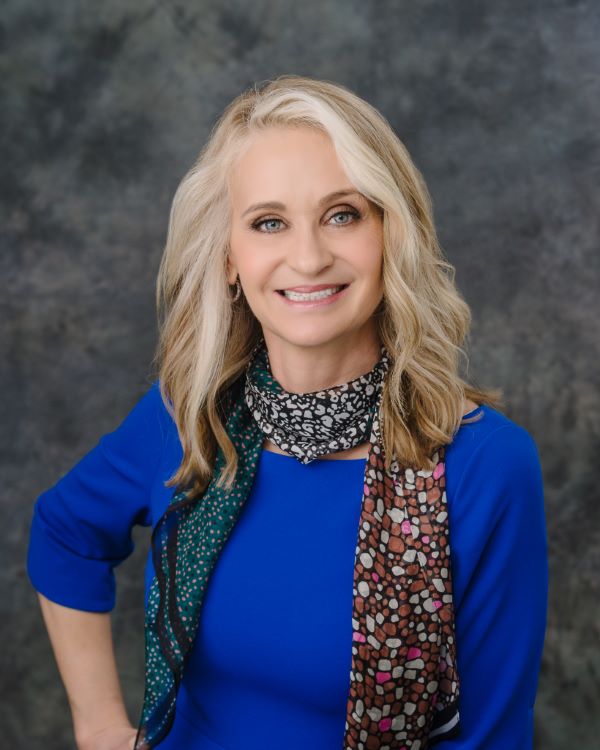 Paula is originally from Bennettsville, South Carolina. She moved to Fort Bragg, North Carolina, in her early teens, graduating from E. E. Smith High School. After raising her children and focusing on her family for many years, she returned to college. Paula earned her Bachelors of Business Administration in 2015, graduating with Suma Cum Laude honors.
Paula is blessed with two daughters, a son, and a grand puppy named Riggs. She is very grateful for the time that she was given to be a stay at home mom; she loved every chaotic second. Although, her children are adults and live on the west coast she spends as much time with them on FaceTime as they will allow her.
Paula has worked in Business Management and Human Resources for more than ten years. She spent most of that time working at a university and staffing agencies. Paula enjoys the challenge of all things business and was looking to transition when she learned about the Atkins Law Firm through a friend of Dewana's sister. We believe it was divine planning. Paula serves as the office manager and helps oversee the day to day functions of the firm.
Paula lives in Laurens, South Carolina, with her life partner, Mike. They love the great outdoors. Off the clock, Paula is an avid gardener and loves to fish—Lake Greenwood, Lake Murray, or anywhere the fish are biting. She also enjoys a good audio book and can tell stories with "the best of them."
Contact Us For A Free Consultation 
Contact us today by email or phone at (803) 219-2274 for more information and to schedule your initial consultation.
Contact Our Attorneys & Get Started On Your Workers Comp Claim Today!