Michael Felton
Receptionist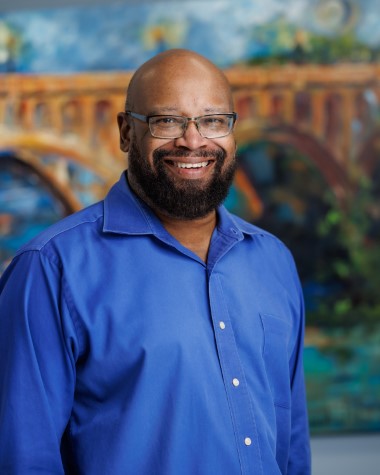 In an office full of big personalities, Michaels legend cannot be undersold. Michael is the son of Mrs. Anell T. Felton and the late Mr. Jesse Felton, Jr. He is a 1985 graduate of C.A. Johnson High School. Michael attended Benedict College, class of 1989.
My Story
He has extensive musical training in classical Piano and Pipe Organ. He has been actively engaged in developing a professional repertoire of service in the music arena and has served as Director and Organist for various churches in the United States, as well as overseas. His musical chops are serious. Michael has won numerous instrumental competitions locally and internationally. In 1983, he was entered into the Omega Psi Phi talent hunt by his Uncle, the late Homer Young Kennedy, where he placed first. He is a member of the North Carolina Chapter of the American Guild of Organist, and the Xi Beta Chapter of the Phi Mu Alpha Fraternity.
Personal Level
Michael is a proud veteran, having served 8 years active duty in the United States Air Force and served in Operation Desert Storm. He has been a member of Union Baptist Church here in Columbia all of his life. Currently, Michael is the Director of Music for Francis Burns United Methodist Church. Michael has been affiliated with Holly Atkins professionally from the early 90's, through her time with Young, Clement, Tisdale Law Firm. He served as her Administrative Assistant during her term at the SC Workers' Compensation Commission. After many years at the Workers' Comp Commission, Michael reunited with Holly in 2021 and currently serves as a receptionist for Atkins Law. Michael's mantra is: I believe that your life must show evidence of what you say you believe. Lead by example.