Veda Jones
Paralegal – Hartsville Office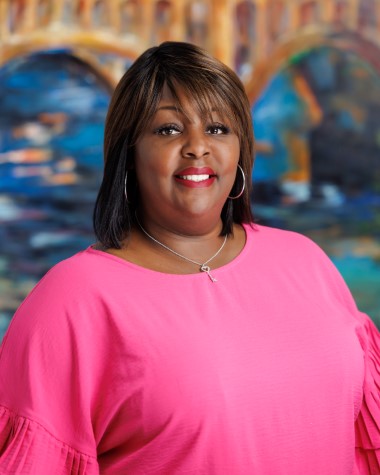 Veda Jones is the Paralegal and Office Manager of the Hartsville location of Atkins Law.
My Story
Veda was born and raised in Philadelphia, Pennsylvania. Ironically, Veda's family history is rooted in Hartsville, SC. Her grandparents met and married in Hartsville, they raised three of their six children in Hartsville. Some would say by relocating, she has returned "Home".
Eager to make Hartsville her new home Veda has joined the Darlington County Democratic Women's Council and has been accepted to participate in the 2020 Leadership Hartsville program.
Veda proudly boasts to all who will listen, that the best years of her life were spent at The Central State University in Wilberforce, Ohio, where she attained her Bachelors of Science degree in Marketing and Management earned her Master's Degree from Eastern University in St. David's, PA, and her Teacher's Certification in NJ.
Personal Level
Affectionately known around Hartsville as "Jersey", Veda is a die-hard Philadelphia Eagles Fan. Each Sunday that her team is playing you will see her draped in various Eagles regalia.
Veda understands that in order to be fully accepted as a permanent resident of Hartsville she must choose and commit to supporting a College Team, with that she will in end with this: "Go Gamecocks"!