Aiyanna Richardson
Legal Assistant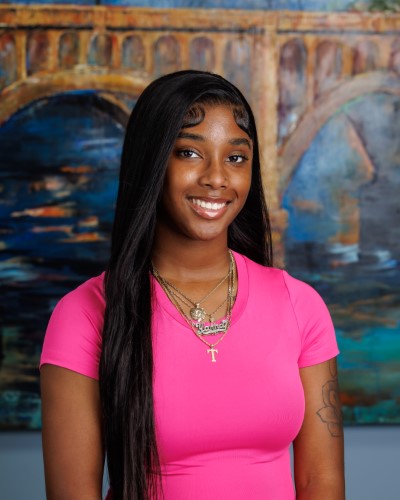 Yanna was born in Columbia, SC, and raised in Hopkins, SC.
My Story
She is a 2021 graduate of Ridgeview High School, where she took part in the National Honors Society and the Scholar's Academy Magnet for Business and Law. Yanna attends Midlands Technical College, majoring in Criminal Justice, and will continue her education at The University of South Carolina, expecting to graduate in 2025. She is interested in pursuing a career in the legal field as a criminal defense attorney. She works well with others, is highly committed and motivated, has a strong work ethic, and is an efficient leader.
Personal Level
When not working, she enjoys spending time with her daughter and shopping.